This space is held for (the short version) announcements and any news worthy notations.
____________________________________

If you see missing pictures or links, bare with me! Slight changes in the works.



This work is licensed under a
Creative Commons Attribution-NonCommercial-NoDerivs 3.0 Unported License
.




Number of posts

: 1173


Joined

: 2008-10-05


Age

: 31


Location

: New Haven



Yes yes....congratulations to you both. Now you get to join the land of married life. Wish you the best of luck and happiness. Hey Mindy who knows after that one convo we had I might start trying too -grins and prays she might remember that convo-

At any rate I'm very happy for you both. Oh and so is my hubby....can't forget him too =)
here are a couple pics I was able to take! ( I like the last one -halo- )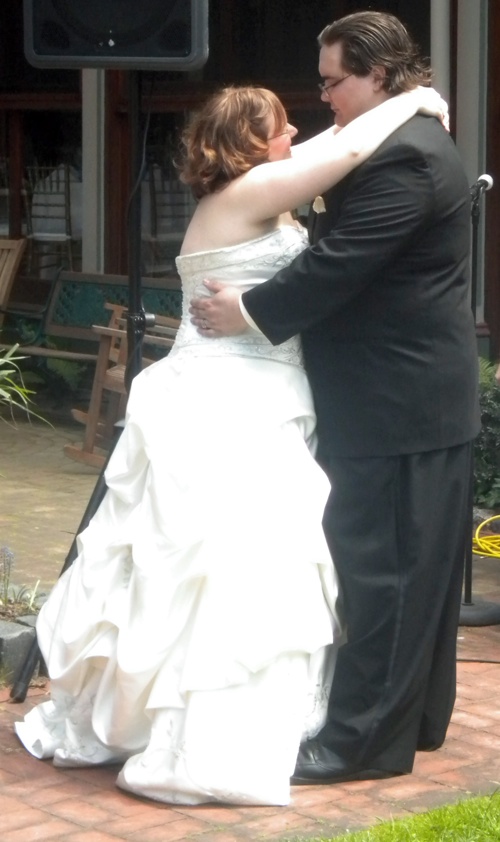 Number of posts

: 566


Joined

: 2008-07-14


Age

: 26



thank you guys for the congratulations, and of course a special thanks to fel for showing everyone our mean cake fight >.> michael and i are flowing with all sorts of happiness, including huge happiness that we're not leaving for our honeymoon for another two days so that we can get some sleep!

i do remember the conversation, jac, and i wish you the best of luck should you guys decide to travel that road too!

cheers,
mindy and michael
It shows personality! You two were laughing at the end of it so it's cool - halo- It shows the less serious side of the wedding? Especially since I missed the shot of Michael with the Burger Cake.




Number of posts

: 615


Joined

: 2008-07-10


Age

: 32


Location

: New Haven



Yay!!!!! So happy or yas. Have a great trip. Oh, and that whole rest of your life thing. hehe. Can't forget that part.



Number of posts

: 163


Joined

: 2008-07-31




---
Permissions in this forum:
You
cannot
reply to topics in this forum